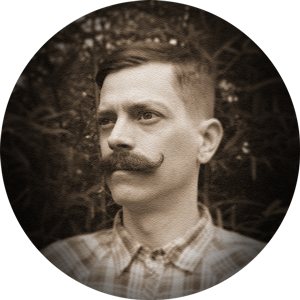 In a nutshell, crafting purposeful and delightful user experiences is my forte. I strive to turn complex needs into simplified and usable interfaces.
Since the start of my design career in 1996, I've been involved with a variety of companies performing roles ranging from art direction to front-end coding to user research, to name a few. I've had important roles in the success of projects for companies ranging from the global enterprise to the local startup.
My peers believe my intuitiveness, creativity, design prowess, and effective collaboration make me an indispensable member of a product team. My design specialties include user experience design (UX), user interface design (UI), interaction design (IX), and typography. I'm also proficient with HTML and CSS—at one time named the resident "CSS Guru." The front-end knowledge I possess allows me to design better experiences when given constraints of modern frameworks, as-well-as clear and effective communication with software engineers.
"Design is everywhere," is my credo. While usually pondering over design [of things], I'm also a loving husband and father, and an avid cyclist who enjoys racing in several disciplines. In fact, I'm a co-founder of one of Pittsburgh's premier sanctioned USAC cycling clubs and sponsored race team. I love spending time outdoors and consider myself an environmental steward, always considering our impact on our planet we might improve.